CLIENT: MD Financial
PRODUCT: MD Fossil Fuel Free Funds
TARGET: Millennial investors who want to maximize their returns while doing good.
THE BRIEF: How do we create awareness around this new product?
THE CONCEPT: Small change, big difference.
Divesting from fossil fuel corporations is a small change in your financial portfolio can make a big difference in our future. This campaign sought to visualize that difference with stylized illustrations, accompanied by copy that raised awareness about the launch of this new mutual fund – focusing on its positive impact on the planet rather than its details, which are thoroughly explained on the accompanying website that the CTA directs to.
---
PRINT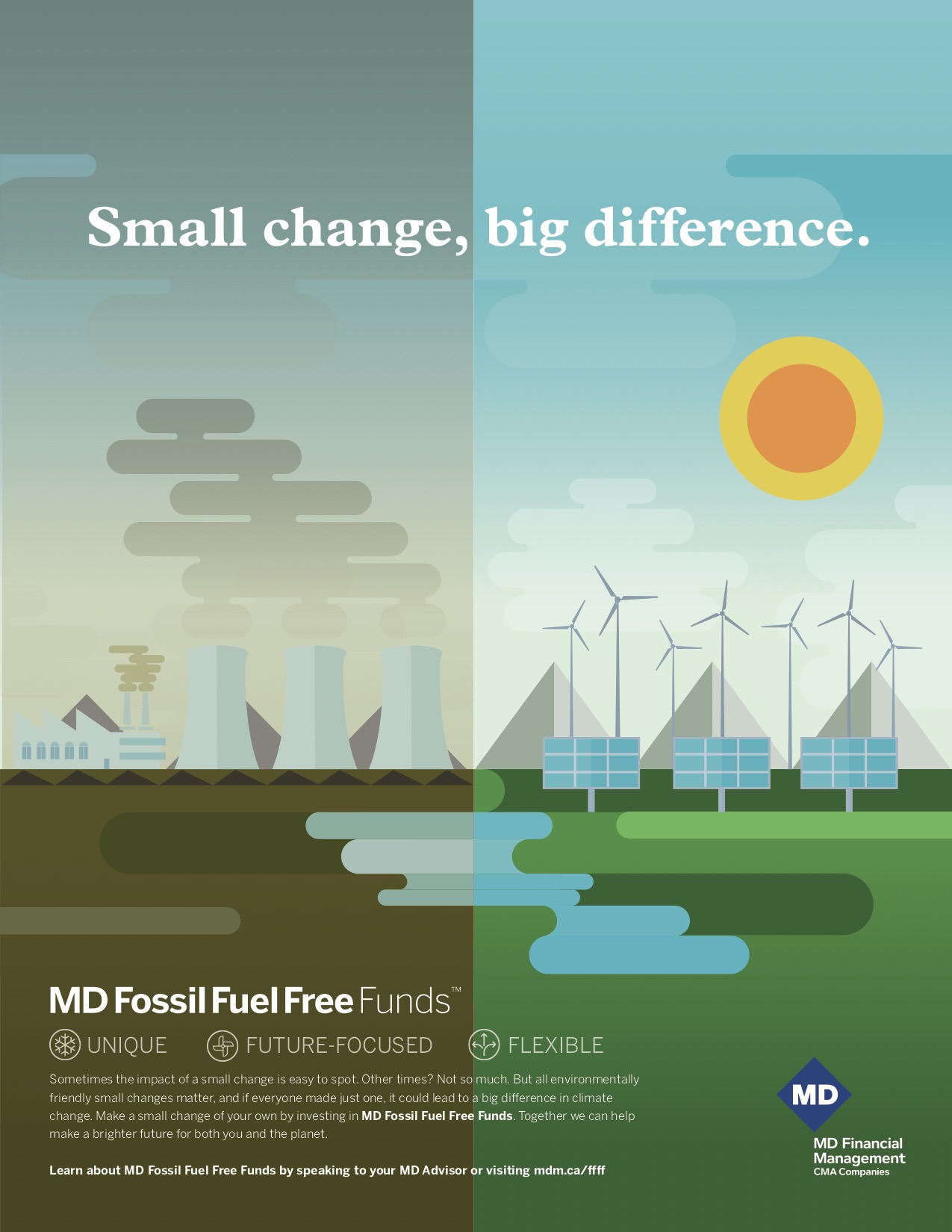 ---
VIDEO